What our customers are saying about us:
"You are amazing!!! My order came today. Wow, that was fast!
I just may have it done in time for my sister's birthday!!!!
Thank you for such great service.
Suzanne P."
The Quilt Basket is a full service quilt shop that opened for business locally in 1989 and online in 1996. We proudly feature over 4000 bolts of high quality, 100% cotton fabrics, a large selection of books and patterns, and notions for every quilting need. We are devoted to serving both our local and Internet customers with the latest, finest quality quilting fabric, notions, books and supplies.
We are a multiple award winning Handi Quilter representative.
We are also a
Bernina
Sub-dealer specializing in the Q24 and Q20 longarms including the Q-matic.
Among the many achievements that make us unique we are most proud of our own patterns. Our creations have already been featured in multiple national quilt magazines and we continue to create dynamic designs that will fit any home decor.
Our wonderful staff each bring their own unique ideas and creativity not only to our designs but also to our customer service.
The quilt industry has changed dramatically over the past ten years and the Quilt Basket continues to stay abreast of these latest changes and carries products to make each quilting project easier and more accurate. Classes are taught by experienced teachers on projects that use new techniques and more traditional methods. Nationally known designers are included in our schedules.
Quilt Basket is open:

Wed/Fri 10 - 4
Thurs 10 - 8
Sat 10 - 3
Sun 12 - 3
Monday and Tuesday Closed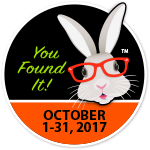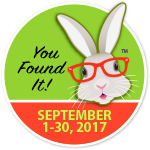 Did you know that 95 percent of fabric s hoppers make their purchases at chain stores? That's right, only 5 percent shop independents. Let's change that.
Welcome to Project 95
Project 95: Fabric Shoppers Unite—Shop Independents is a worldwide network of independent quilt and fabric shops, that have joined forces to promote shopping independents. By buying from Project 95 shops, you support this movement and join with consumers just like yourself to ensure that you will have access to specialized quilting and sewing supplies, no matter where you live.
Why Shop Independents?
There are three good reasons to choose independents over chain stores.
Excellent Service. At independents, you can expect caring attention to your needs.
Superior Knowledge. Independent shop staffs are quilters and sewers themselves, and have unsurpassed product knowledge that they pass on to you.
Count on Quality. Fabrics, notions and tools available at independents are the highest quality.
Tell your quilting and sewing friends to unite, and shop independents!